This Offer Expires FOREVER In...
Your Passive Income Journey Starts Right Now!
Everything I know about creating passive income streams is about to be in your hands, so that you can put it to use and create your own passive income streams just like I have done... Are you ready for the journey with me?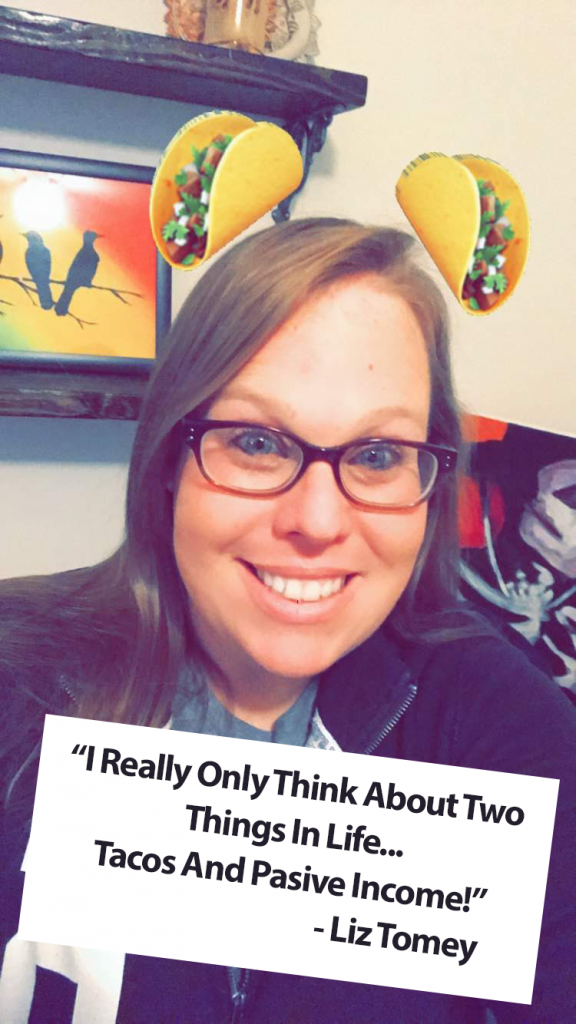 Hi there! I'm Liz Tomey and a few years ago I started on a journey to create multiple streams of PASSIVE income.
Income I don't have to do much of anything to generate.
How?
Because I setup some systems, and these systems now make me money.
I spend a few hours a day driving traffic to them and they make me money.
That's really it! Use a proven passive income system, drive traffic to it, make the money.
Currently I'm on a journey to create at least $12k a month in passive income. That's my first goal, and as of this writing I'm about halfway there. Yay! 🙂 
After months and months of trial and error I have finally cracked the code to passive income, and MULTIPLE ways of creating that passive income.
You simply create a passive income machine, pick your passive income streams (the things that passively make you money), and then promote your passive income machine using spare time you have each day.
I just gave you the entire secret sauce there!
You have the secret sauce, but you have to know how to "make" the sauce.
So... I've now taken each passive income strategy I use and I'm teaching it via step-by-step workshops.
These workshops are like my entire brain on passive income creation, and this is your chance to "get my brain" and create your own passive income.
I'm making all of these workshops (and the ones to come) available in the PassiveIncomeSquad.com Full Workshop Bundle Offer!
If you want to start your passive income journey, set a passive income goal, and ACHIEVE it then take a look at what's in this bundle...
Here's Every Current AND Future Workshop You're Going To Get In The PassiveIncomeSquad.com Full Workshop Bundle Offer!
$12K A Month Passive Income Blueprint Workshop
This is where it ALL starts! When you first start your journey with passive income you have a lot of decisions to make and a lot of setup work to do before you can move forward. That's what this workshop is all about. Knowing WHAT to do and getting setup to DO it!
This is your first step and in this workshop we will plot and plan and get you ready to get on your journey to making at least $12K a month in nothing but passive online income!
The Affiliate Marketer's Passive Income Workshop
In this workshop I'll show you how to create your very own passive income business as an affiliate marketer.
No crazy lead magnets to create or other hard work. Just follow my system, do what I do, and you'll have your very own profit pumping PASSIVE affiliate marketing business!
Social Media Passive Profits Workshop
In this workshop I'll show you how to create multiple streams of passive income in the social media marketing niche.
There are huge needs that business owners have and you can meet those needs and profit from them with very simple offers. I'll show you how to create these offers and set them up as passive income streams! This is a complete business model!
Passive Membership Profits Workshop
Membership sites make great passive income streams. If you know how to do them correctly. I have a complete strategy I use to create autopilot membership sites that make me money month after month and I'll show you every step of creating your very own in this workshop!
This is the BIGGEST passive income earner you can implement, and I make it all super simple!
Resellers Passive Profits Workshop
When you think of digital products you might think they're hard to create and you can't make passive income with them. That couldn't be further from the truth.
In this workshop I'll show you how to create complete digital products from easy to find PLR content and turn them into passive income streams over and over and over again! This is a complete business model!
Passive Income Promotion Engine Workshop
The Passive Income Promotion Engine Workshop is a workshop I did showing you how to setup a promotion engine to get traffic to and market your passive income streams. This can be applied to promoting anything, but I specifically created it for those who are building passive income machines to promote their passive income streams on autopilot.
When it comes to marketing your passive income business... THIS is where you want to start!
Want to learn how to use the three biggest social media sites online to get all the traffic you need to fuel your passive-income streams? This is the workshop you NEED!
In this workshop I'm going to show you how to start getting traffic from the three MASSIVE social media sites (Facebook, YouTube, and Instagram) from scratch! You'll watch me setup everything, show you my systems, and start getting TARGETED traffic that I put in front of my passive-income streams.
And You'll Also Get Access To All Future Workshops At No Extra Cost!
Over the next several months I'll also be releasing the following workshops...
Note: These are workshops that are coming in the future and not yet available.
Facebook Lives For Passive Profit Streams
Passive PLR Profit Streams
Little Niche Passive Profit Streams
... and much more!
Plus These Amazing Bonuses To Help You Succeed On Your Passive Income Journey...
Look... I could just unlock everything here for you and you'll do just fine, but I want to ensure your passive income success!
So instead of just handing you these workshops and doing future ones live with you, I'm going to be helping you even more with these bonuses...
Bonus #1: PassiveIncomeSquad.com Mastermind Group #PISquad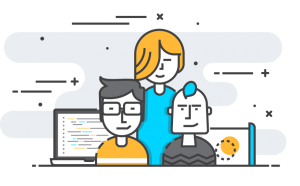 Not only are you going to get access all current and future PassiveIncomeSquad.com workshops, but you'll also get access to the PassiveIncomeSquad.com Mastermind Group where you can get quick help on anything you need, network with other attendees, even use the group to build your list (on certain days), and have a load of fun!
We all have ONE mission in here...
To build the passive income of our dreams. We are... #PISquad
I created the PassiveIncomeSquad.com Mastermind Group as an add on here because I don't ever want you to feel like you're alone or that you can't get help.
As online entrepreneurs sometimes we feel like we're alone. Sometimes we get stuck on something and because we don't have any help, we quit.
With the PassiveIncomeSquad.com Mastermind Group you'll never have these problems again.
There's always some kind of discussion going on in there, I'm in there to help you along with a lot of other super smart cookies, and we even have days where you can promote your money makers, and even "group promotions" where we're helping each other promote our money makers.
The PassiveIncomeSquad.com Mastermind Group alone is worth 10X the insane price I'm charging to get access to this whole bundle, so make sure you USE this. You'll see that this group will be invaluable to your success!
Bonus #2: Unlimited Updates To EVERYTHING!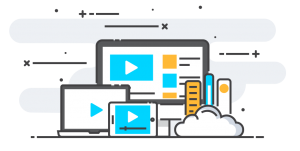 Look, I don't just do a workshop and then I'm done. I'm constantly creating new tutorials, checklists, adding in techniques and tactics as things change, and so much more.
You'll get any and all updates that come with ALL workshops at no extra charge!
All strategies are long term strategies I teach and I'm with you for the long term to ensure you completely understand, and can continually USE and make this strategy work better for you on going.
When no material is added (extra workshops, tutorials, resource documents, etc.) you'll be notified via email and will have access to everything. As I said there is no additional charge for ANY updates EVER!
This Is Your Last Chance To Grab Access, Are You In?
So here's the deal... I could make A LOT more money selling these workshops individually. I already have, so I KNOW I can. 🙂
The original price on each workshop is $197. There are currently 7 of them, so you'd pay $1,379.
I have THREE more workshops already planned, and a HUGE list of ones I will be planning, so if you get them all you could be paying thousands of dollars for them individually.
Plus I also have an option to get PLR to them all, and that would cost you $497 PER workshop. Right now that total would be $3,479. Again... That's not even counting the future workshops you'll get for no extra cost.
But right now I'm selling a LIMITED number of spots where you can get the Attendee Option for ONE price or the Attendee PLUS PLR Option for ONE price.
I'm calling it the PassiveIncomeSquad.com Full Workshop Bundle Offer!
No matter which option you choose you'll get full access to ALL current workshops from PassiveIncomeSquad.com AND all future workshops.
No extra fees EVER!
Note: If you purchase the Attendee PLUS PLR Option you'll get FULL PLR to all current and future workshops PLUS you get to go through and/or attend all current and future workshops. And you're going to LOVE my PLR terms which are at the bottom of this page.
It's decision time...
Are you ready to start are on your path to passive income and have me there to personally help you?
If you've read this far I know that answer is YES!
After your payment has been processed you'll have access to the PassiveIncomeSquad.com Full Workshop Bundle Offer Attendee Area AND all of your bonuses along with instructions for contacting me for any personal help that you may need.
So, pick your option below, make your ONE TIME payment and I'll see you in the attendee area.
Yes, Liz! I'm ready to get access to the entire PassiveIncomeSquad.com Full Workshop Bundle Offer, have your entire "downloadable brain", you as my passive income mentor, and access to my new supportive tribe of passive incomer's just like me!
Attendee Option PLUS PLR - All Access Pass
This option gives you full access to all current and future PassiveIncomeSquad.com workshops, any future bonuses that get added, and access to me (Liz Tomey) to help you with anything you need on your passive income journey PLUS the FULL PLR to all current and future workshops.
Only 100 23 Spots Left
Frequently Asked Questions
Q

What Happens After I Purchase?

After purchase you will be able to access the Attendee Area where you can access all current workshops (I give you advice on where to start, so don't worry!), where you'll also be able to access all future workshops when they happen, access to the PassiveIncomeSquad.com Mastermind Group, and all instructions for getting help from me when you need it. Everything for this offer is all on ONE page for you. If you get the PLR option you'll have an area just like this, but with access to all the PLR too. 🙂

Q

How Long Will I Have Access?

You will have access for at the very least one year. I'm not allowed to say lifetime on sales pages, so... 🙂 You will also have access to me AND the mastermind group for at the very least one year too!

3

What Are Your PLR License Terms?

I have the best PLR license terms out there. I basically just have THREE rules...
1. You can't use my name in your marketing
2. You can't give the PLR files away for free.
3. Your customers can buy the PLR from you, but they can't sell the PLR to their customers.
That's it!